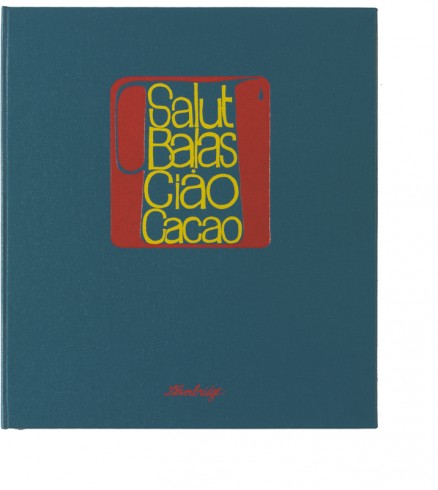 See pages
Text: Armin Krämer
Foreword: Juli Susin
Year: 2004, Paris (Montreuil)
Format: 25 x 30 cm
Number of pages: 56
Edition of 160
Salut Balas * Ciao Cacao
This work recounts the legend of Galerant, a restaurant-gallery project in Hamburg.
As a procession of figures and situations advance from one page to another, one realizes that the protagonists are the artists themselves, and their friend Torsten the chef.
The reader is ushered into a carnival of exuberance, which greets the reader like a playmate in the style of traditional children's book. The story is preceded by Anatoli Susin's rendition of the Russian philosophical tale. During their two-month stay at Juli Susin's in Montreuil-sous-Bois, each artist created a series of original drawings for this book. Kai Althoff has designed the cover illustration and written all text by hand. One page in the book contains an original intervention by the artists. The flyleaf features the "Siki Balas Erledich" stamp by Dorota Jurczak.
2004, Silverbridge (Montreuil).
Text by Armin Krämer.
One in-4 volume (25.5 x 23 cm), 56 pages, perfect-bound, with canvas cover, gold-foil stamped title, cardboard case in salmon-colored cloth, one page with original artist intervention.
52 5-color lithographic prints on Zerkall-Bütten chiffon, printed at ARTE, Paris.
160 copies, all signed and numbered by the artists.