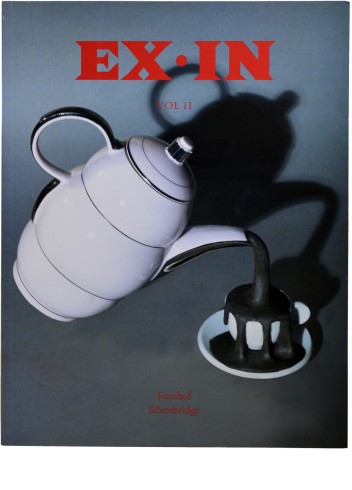 See pages
Text: Frank Horstmann, Roberto Ohrt, Juli Susin
Artists: Volume I : Véronique Bourgoin, Marc Räder, Eva Haule, Jochen Lempert, Friedl Kubelka, Lutz Krüger, Charlet Kugel, Peter Dressler. Volume II : Guillermina Ackerman, Christine Bréchemier, Thomas Brosset, Sophie Carlier, Julia Collaro, Vanessa Deflache, Nicolas Delbard, Philippe Dürr, Thomas Glänzel, Josquin Gouilly-Frossard, Barni-Andreas Huber, Yanis Houssen, Bernhard Koller, Pierre-André Lestocart, Sophie Meingassner, Silvia Micheli, Martina Mikulka, Petra Mühlmann, Susanna Pozzoli, Anne Rehbinder, Alexis Robin, Bénédicte Ronayette, Gwenaëlle Sachet, Sarah Toumayan, Margot Wallard.
Coedition: Silverbridge, Fotohof
Year: 2004, Paris (Montreuil), Berlin, Salzburg
Format: 21 x 27 cm
Number of pages: 200
Edition of 1 000 copies
Ex-In
A two-volume documentation of a photographic project directed by Véronique Bourgoin. The first volume contains the photographers' contributions, an introduction by Roberto Ohrt and an essay by Frank Horstmann on the first signs of culture and art in prehistory. The cover of the first volume is illustrated by an object designed Lutz Krüger. On the cover of second volume is a photograph by Juli Susin and Jean-Louis Leibovitch. The second volume, with the introduction  "A perl in the snow" is by Juli Susin, present a selected works of the photographers of the Atelier Reflexe (Montreuil) and the Schule für Künstelrische Fotographie (Vienne). This book is co-edited with Fotohof. Both volumes were printed in Vienna on the Rema Print press.