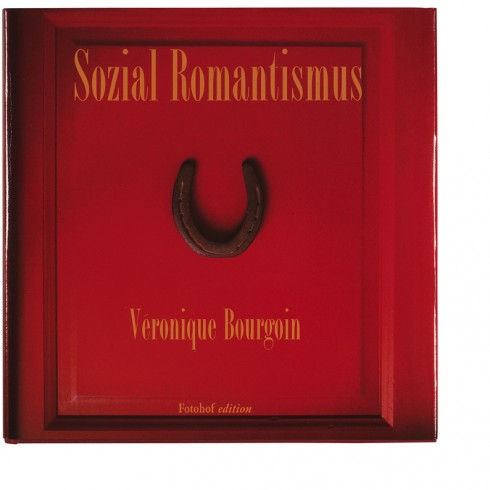 See pages
Text: M.Suzuki, Dr.Dou
Coedition: Silverbridge, Fotohof
Year: 2003, Paris (Montreuil), Salzbourg
Format: 29,5 x 29,5 cm
Number of pages: 120
Edition of 1000
Sozial Romantismus
2003, Silverbridge, Fotohof (Montreuil, Salzburg)
Text by Juli Susin (aka M.Suzuki), Roberto Ohrt (Dr. Dou), 32 x 32 cm, 96 pages,
separate booklet, soft cover, 15 x 15 cm. Edition of 1000 copies printed in offset on the
presses of Rema Print, Vienna (Austria).
Romantic icons, masks, flies, false horses, cross
sleepwalking cities, infiltrate seductive normality
and reveal visions of a disturbing world where
strange configurations of the body take place. The
text written by the fictional characters Mr. Suzuki
and Dr. Dou is composed of lists of absent chapter
titles, provoking puzzling associations with the
photographs. A separate printed booklet contains the
German and English versions.