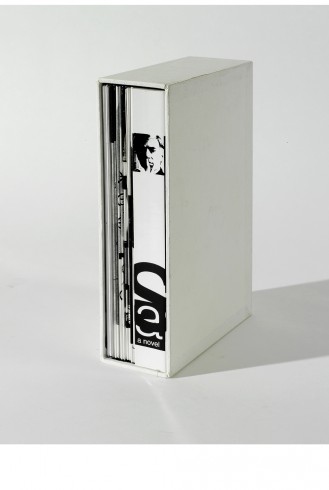 See pages
Foreword: Roboto Ohrt
Publisher: Silverbridge
Year: 2004, Francfort - Paris
Format: 18 x 25 cm
Number of pages: 1320
Edition of 500
Special limited edition of 50
Oskar-von-Miller Strasse 16
This editorial project is simultaneously a
collective manifesto and a historical archive of a
group of four artists. The work documents the
entirety of the exhibitions, books, events and field
recordings that took place at Oskar-von-Miller
Strasse 16 in Frankfurt, where Michael Riedel,
Denis Loesch, Niklas Schechinger and Hank
Schmidt lived and worked together. The creations
of this group questioned, through numerous
collective interventions, new technological rituals
of communication and distribution, through
playful accidents and deliberately dysfunctional
reproduction practices. The book's text is a
transcription of recordings of interviews with
protagonists detailing the five years of intense
activity that took place at this location.
2003, Silverbridge (Montreuil)
Text by Oskar-von-Miller Strasse 16, preface by Roberto Ohrt. One in-4 volume
(18 x 25 cm), 1320 pages, perfect-bound. 500 copies, with 50 special editions in a
white canvas slipcase, with burnished interior and silver foil-stamping and 4-color
screen printed posters by Les Démons in Montreuil.