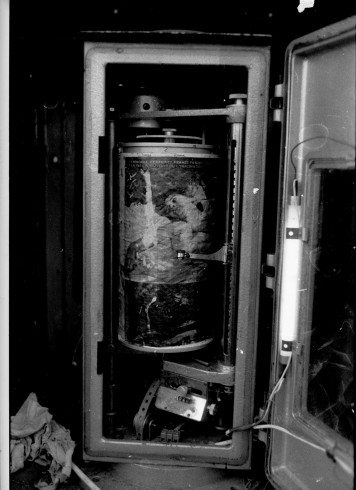 Donau wo Kommst du her – Time Transfer
Juli Susin, Véronique Bourgoin "Donau wo Kommst du her -Time Transfer" Project In Situ Galerie Folyamat, Budapest, Hungary.
In the early 90s, Gabor Csazaeri, who was directing experimental films at the time, created a non-permanent art gallery in a cast-iron kiosk used as a measuring device along the Danube river. The gallery presented a cycle of exhibitions by artists/friends such as Jochen Lempert, Ursula Panhans-Bülher, historian, among others.
Each artist had to produce their work using graph paper fitting the size of the machine cylinder, set-up on site for a week.
With a transmission system connected to the river and linked to a mechanical pencil-fitted beam, the diagram of variations at water level appeared through a small window on the artwork winding onto the cylinder .
« Donau wo kommst du her – Time Transfer » by Juli Susin and Véronique Bourgoin is a photograph printed in a lab on graph paper prepared from a photo-emulsion technique, it shows a woman looking like she is floating on the Danube river curves.
At that time, Csaszaeri was working on a project on the Bayeux tapestry, involving a streak camera which made it possible to record the decomposition process over time.
The story was written by Ursula Panhans-Bülher , a former student of Otto Pächt, the renowned Vienna school art historian. Pächt himself had attempted to find the key to the direction of movement in the scenes in the Bayeux tapestry.
The writer of a thesis on the 4th dimension with Duchamp, Panhans-Bülher, applied his conclusions over an analysis of time display within the tapestry, explaining the consistency of the series of events, just like a streak camera would record it.
« Time transfer » was on display in the fall of 1992 at the home studio of Bourgoin- Susin in Montreuil, at the same time as films by Csaszaeri were on display at the Hungarian experimental films festival, organized at the Jeu de Paume.
This event brought together films by Royal Book Lodge associated artists, as well as exploratory films by Csaszaeri and Panhans-Bülher about the Bayeux tapestry.
Traduction french to english : Gina Guidarelli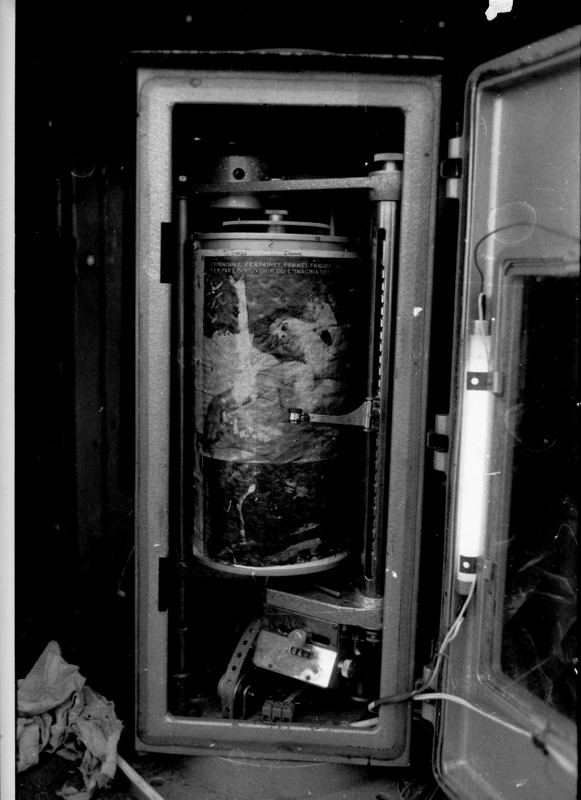 «Donau wo Kommst du her -Time Transfer », Juli Susin et Véronique Bourgoin, Photo imprimée sur papier millimétré sensibilisé au Liquid Light. Installée autour du cylindre de la machine pour mesurer le niveau du Danube.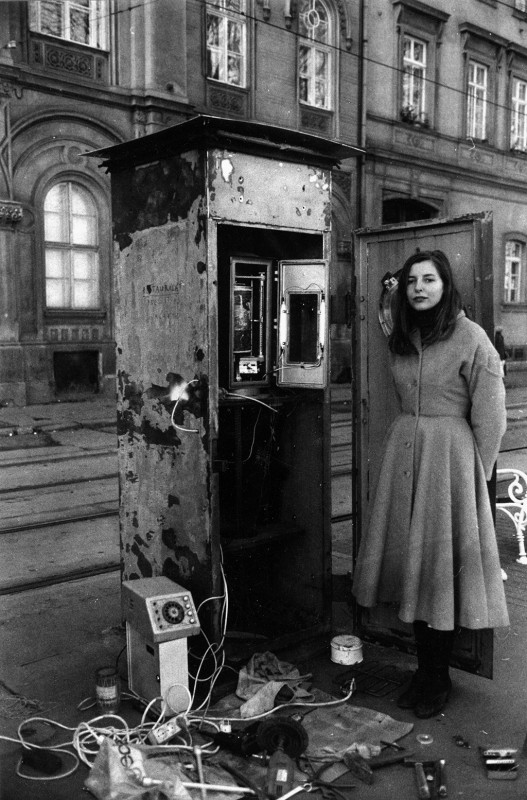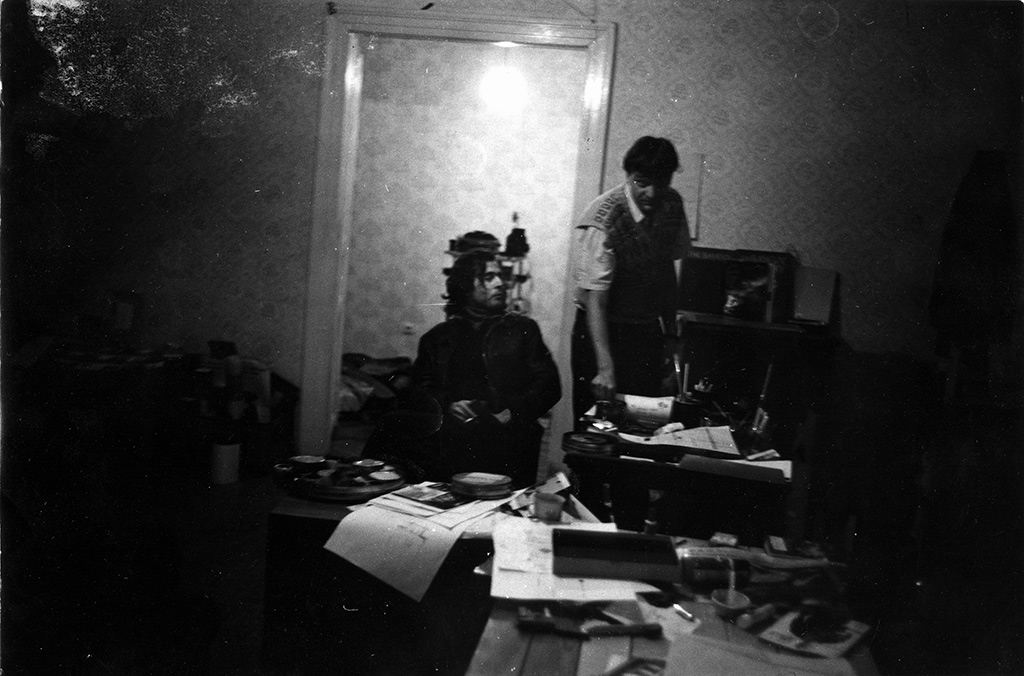 Juli Susin et Gabor Csaszaeri, Budapest, 1993, photo de Véronique Bourgoin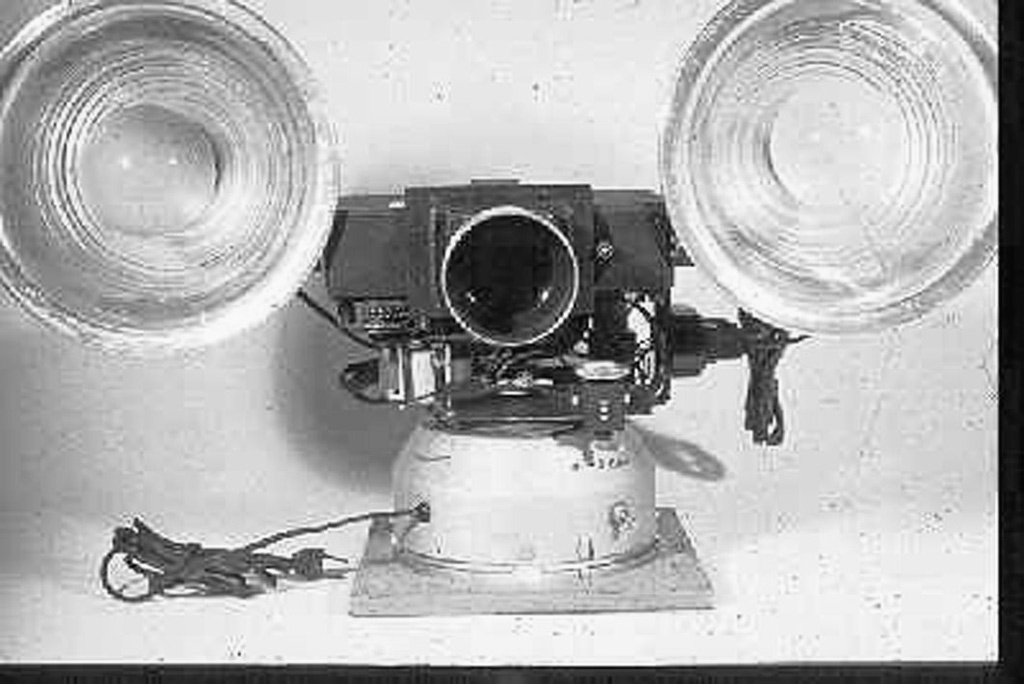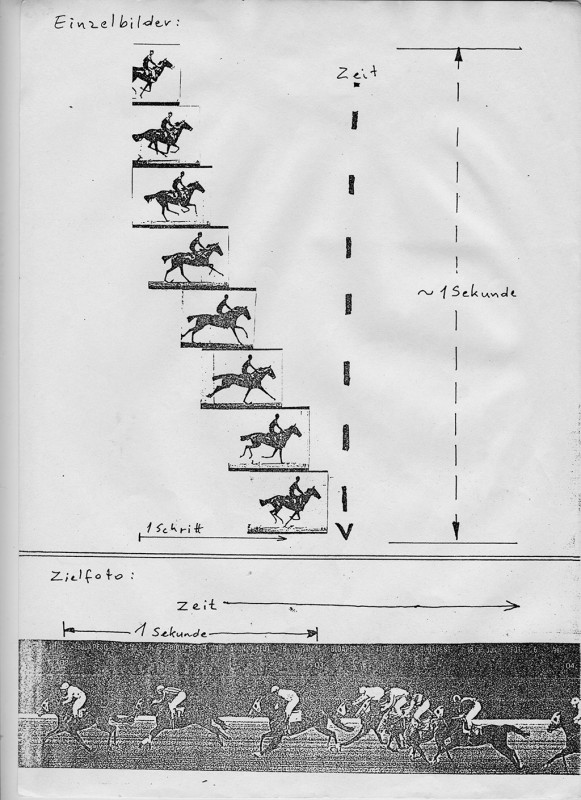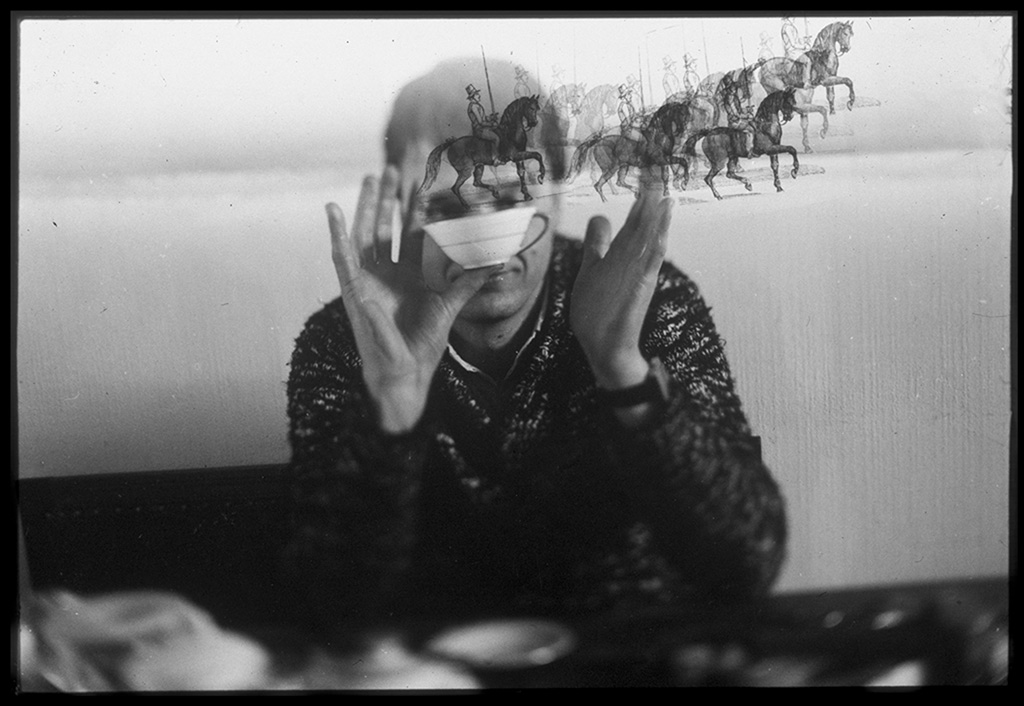 "L'invasion de l'Angleterre", Véronique Bourgoin. Portrait de Gabor Csaszaeri, réalisé lors du projet "Time Transfer" à Montreuil, 1992