Royal Book Lodge
Depuis une trentaine d'années à travers différents pays et rencontres, s'est construit un espace de collaborations qui a changé souvent de nom et de label, à l'image de sa géographie hasardeuse en évolution. A son origine, c'est pour donner aux amis et artistes de ce réseau informel, les moyens de réaliser des projets indépendants et offrir une maison d'édition comme un outil artistique, que nous avons re-centré un jour ces expérimentations dans un projet plus défini. Royal Book Lodge réunit des résultats de cette tentative et présente une liste de livres d'artistes ainsi que le fragment d'une collection qui s'est construite au fil de ces collaborations. 
Selected Chronology from 2000:
2000 — The Leaning Tower of Venice, artist book with Ralph Rumney, Manosque/Montreuil.
2001- Wanderung nach Anaheim, artist book with André Butzer, Montreuil.
2002- The Machine, by Juli Susin, with Jonathan Meese and Anna Parkina, Berlin.
2003- Salut Ballas, Ciao Cacao, artist book with Kai Althoff, Dorota Jurczak, Abel Auer,
Armin Krämer, Paris
- Effondrement du E-Commerce, groupe présentation in Anna Parkina appartement, with:
Jason Rhoades, Otto Muhl, Raymond Pettibon, Paul McCarthy, André Butzer, Jonathan Meese,
Michael Riedel, Charlet Kugel, Abel Auer, Birgitte Megerle.
- Par ici la sortie, artist magazine with Anna Parkina, Paris
- La musique avec et sans meubles, with Franz West, Vienna.
- Oskar von Muller Strasse 16, artist book with Michael Riedel, Dennis Loesch,
Niklas Schechinger, Hank Schmidt in der Beek
- Applause, work in progress with Raymond Pettibon, Los Angeles.
2004 — 1724, artist book with Jason Rhoades and Gianfranco Sanguinetti, in collaboration with Hauser&Wirth, Los Angeles/Montreuil
- Galerie Nomadenoase, installation, 3 rue de Trois Portes, Paris, (by Marion Mayer)
- Opening group exhibition with Raymond Pettibon, Véronique Bourgoin, André Butzer, Andy Hope 1930, Lutz Krüger, Birgit Megerle, Francis Picabia, Charlet Kugel, Sara Glaxia etc, Galerie Nomadenoase, Paris.
2005 — Summoning, installation with Andy Hope 1930, Galerie Nomadenoase, Paris/Los Angeles,
- Nomadenoase Transcontinental, by Silverbridge, with Jason Rhoades and other artists, Los Angeles/Miami
- Ciaocilla, group exhibition by Silverbridge, with Jason Rhoades, Nomadenoase Trascontinental, Mexico City
- Les 5, installation of Shit Plug with Jason Roadhes and Paul McCarthy, Galerie Nomadenoase, Paris
- Matière Première, revue by Juli Susin, with all participant artists, Paris
- Mémoires (special edition), with Jason Rhoades, exhibition Dionysiac, Beaubourg, Paris
2006 — Cross and Stone, for Inna and Anatoli Susin, Steglitz cemetery, Berlin
- Dr. Keramik, Jonathan Meese & Charlet Kugel, Maison de Jorn, Albisola, Italy.
2007- Sweet Trouble Souls, Andy Hope 1930, with Hauser & Wirth, Paris
- Monreuil, Dr. No, artist book with Jonathan Meese by Juli Susin
- Los Angeles, Tin Time Trace, book installation, Los Angeles
- The Room of Fulfilled Dreams, by Juli Susin, Monreuil/Steglitz, Berlin.
2008 — Predator, film by Hekla Dogg Jonsdottir with Juli Susin with, Island / Berlin
2009 — Summoning, artist book with Andy Hope 1930, Paris
- Hinten den Hugeln, artist book with Andy Hope 1930, Paris / Berlin
- Keramik Fog, Juli Susin and Jonathan Meese, with Veronique Bourgoin and Gudny Godmunsdottir, orgenise by Maya , by Jean Claude Binoch, Paris
- Brouillard de Céramique, film by Juli Susin, Albisola / Paris
- Penhaus, artist book with Andy Hope 1930, Paris
2011 — Les Formes du Vrai — Miroslav Tichy, by Gianfranco Sanguinetti, Prague
- Mysterious Cruise, by Juli Susin, with matali crasset, Birgit Megerle, Gudny Gudmundsdottir, Beate Günther, Véronique Bourgoin, Anne Lefebvre, Abel Auer, galerie Sophie Scheidecker, Paris
- I've come a long way just to see you, artist book with Daniel Johnston, Paris
- Time is Out, Angel Yegros, Asuncion, Paraguay
- Musée-jardin Ernan Pacetti, group exhibition, Albisola, Italy
2012 — Nuit Ovale, Juli Susin, — artist book co-published with Julia Rublow, Paris
- La vie dans la maison, artist book Juli Susin with Lucia Sotnikova, Berlin
2013 — Voyage en Uchronie, Juli Susin, film with Matali Crasset in collaboration with Julia Rublow
- Grillage Underground, film Juli Susin, Julia Rublow. Actor : with Gamlet Zinkowski.
Garage Center Moscow
- Vrai ou Faux, installation with collection of Royal Book Lodge, by Véronique Bourgoin,
Nederlands Fotomuseum, Rotterdam
- Magnet River, by Juli Susin installation in Niemeyer Museum with André Butzer, Andy Hope 1930, Juli Susin, Vernique Bourgoin, Jonathan Meese, biennial de Curitiba, Brasil
2014 — Violent Noon/Juli Susin, with Capitan Pinturas, Acunsuion, Fondation Miglarisi, Paraguay
- Le secret de Bororo, by Juli Susin with Capitan Pinturas and Raisa Aid, Paraguay
- Salon Cosmos, with collection of Royal Book Lodge, by Véronique Bourgoin,
116, Montreuil-sous-Bois
2015 — Chute d'eau hors-champ, Juli Susin with Véronique Bourgoin, Fotohof, Salzburg, Autriche.
- Serpentine Illusions, artist book with Sara Glaxia, Montreuil.
- Prcln t Vlcn, artist book with Gudny Gudmundsdottir, Montreuil/Berlin.
- Voyage en Uchronie, artist book with matali crasser, Montreuil.
- Chaco, with the Juli Susin film Magnet River, La Paz, Bolivia.
2016 — artiste book, IKM — 12M, by Juli Susin, Montreuil.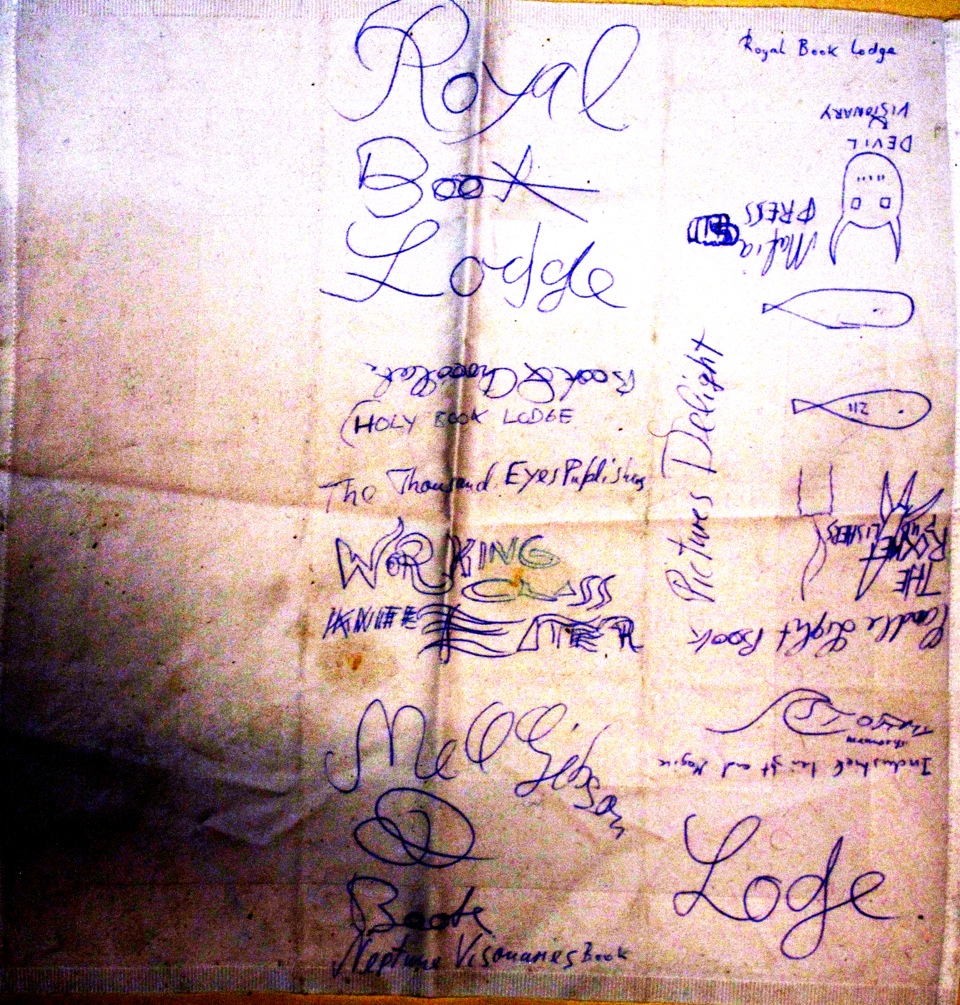 , Berlin, 2012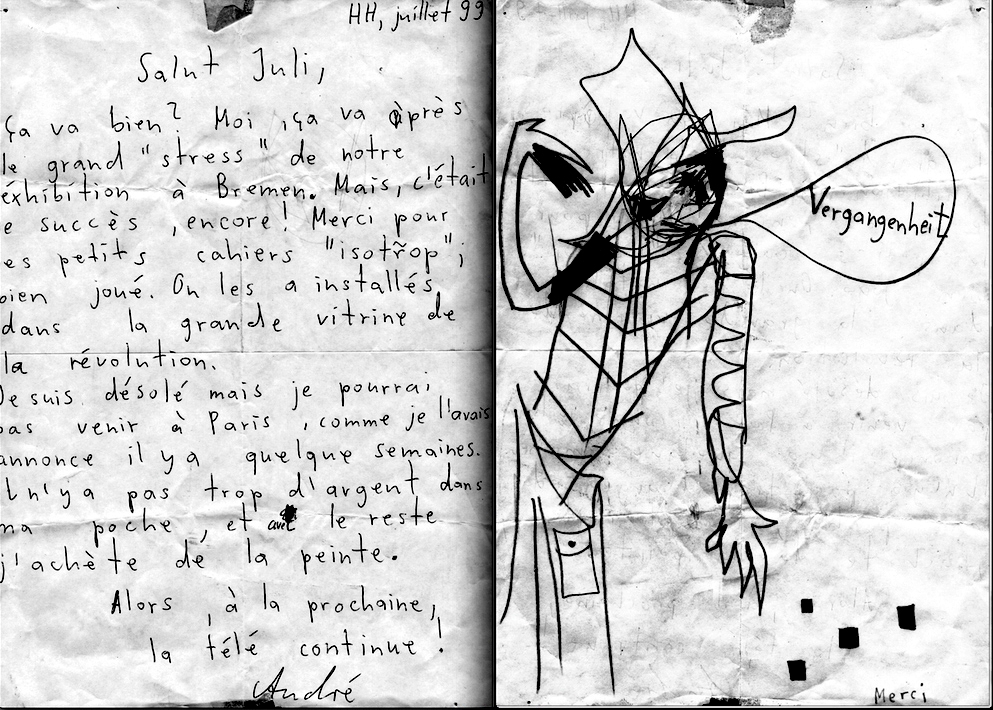 André Butzer, 1999
Jonathan Meese, 2005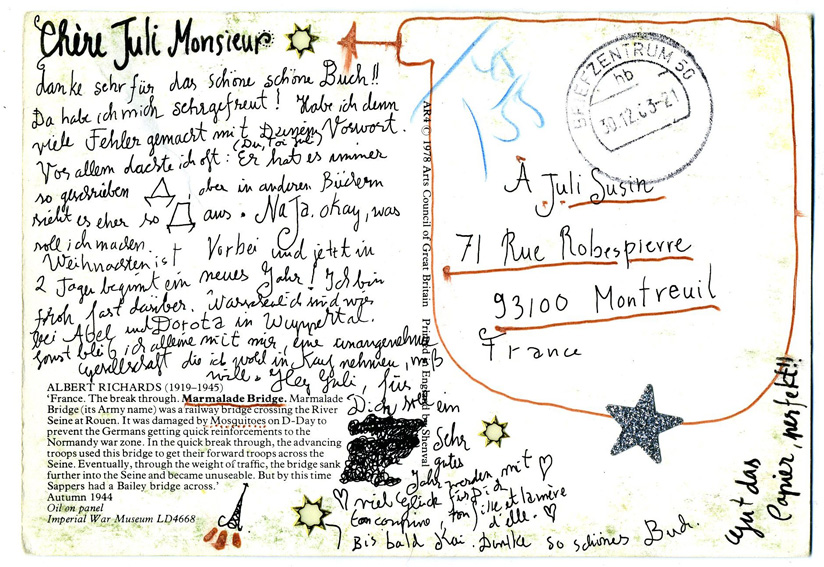 2003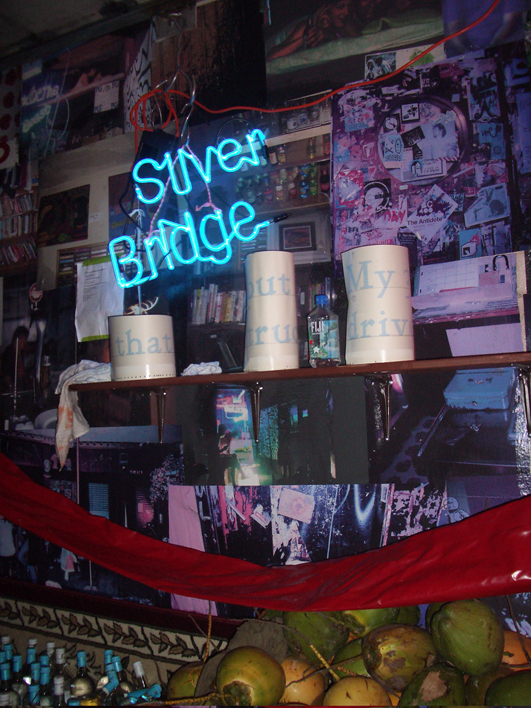 , Los Angeles, 2005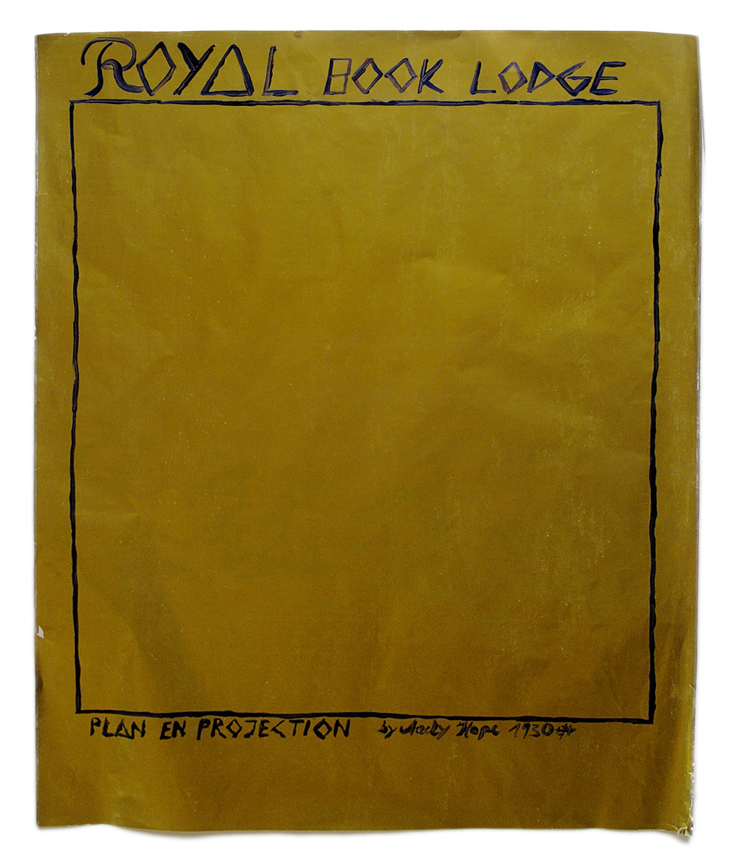 Andy Hope 1930, Marseille, 2015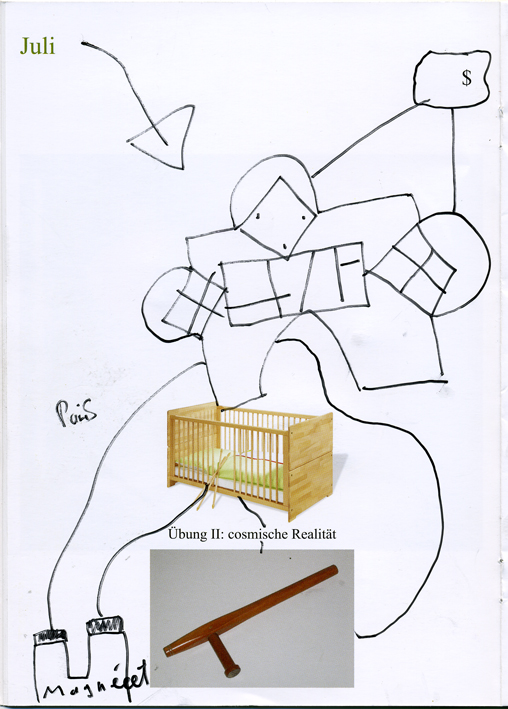 Philipp Schwalb
Raisa Aid, Praguay, 2014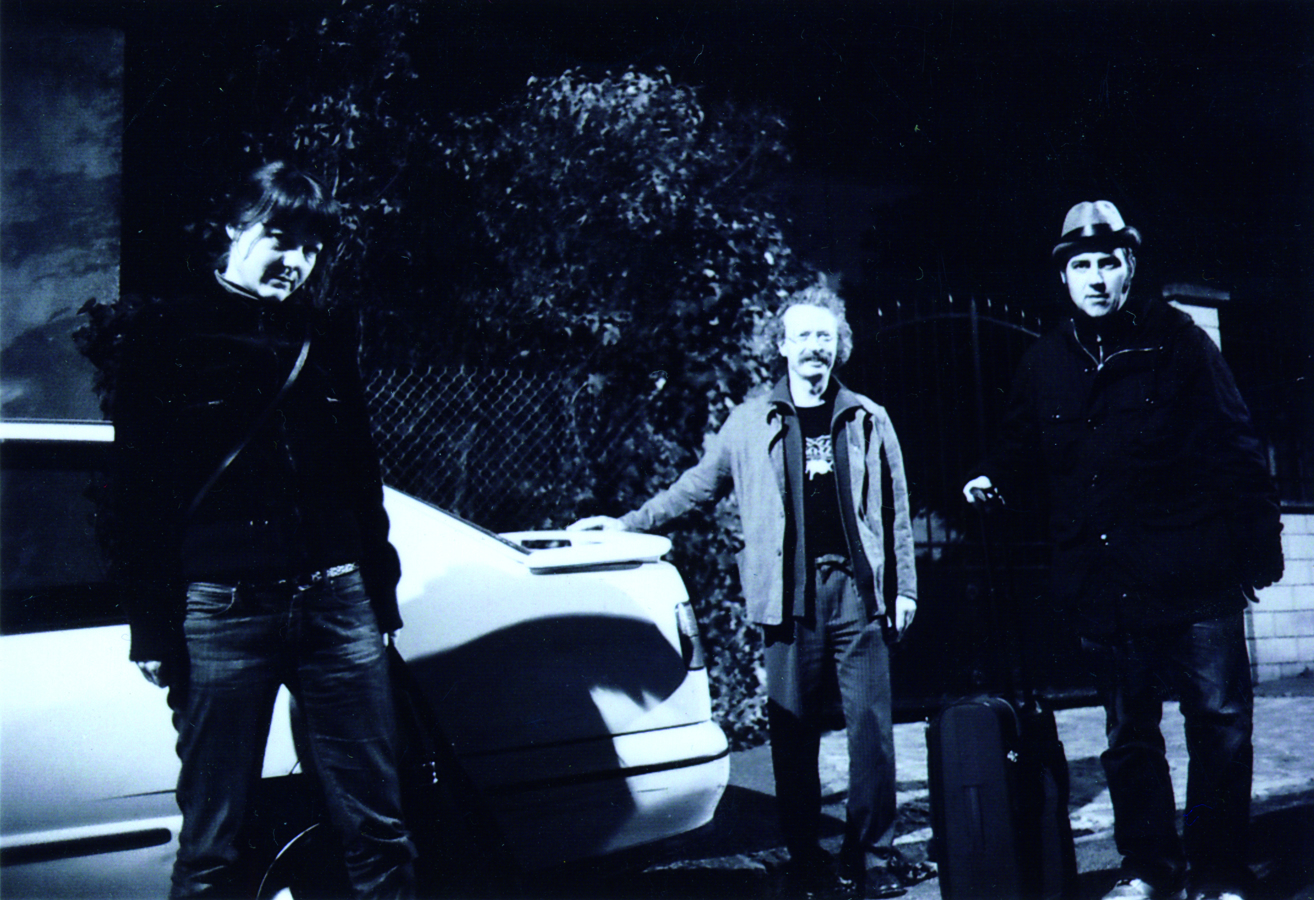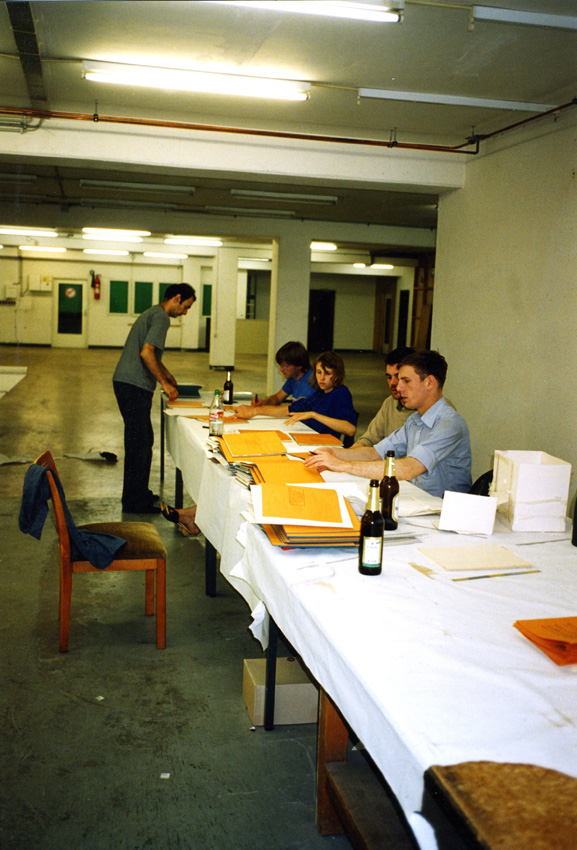 Dorota Jurzak, Kai Althof, Abel Auer, Armin Krämer and Juli Susin. Wuppertal, 2003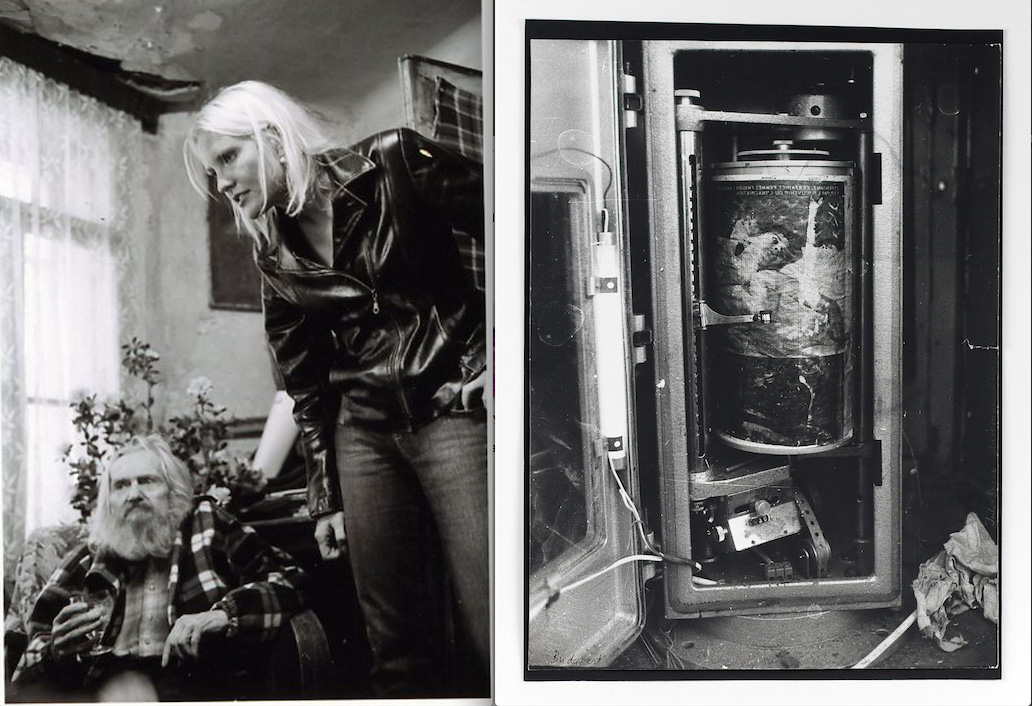 MiroslawTichy, KAtjka, KIjov, 2006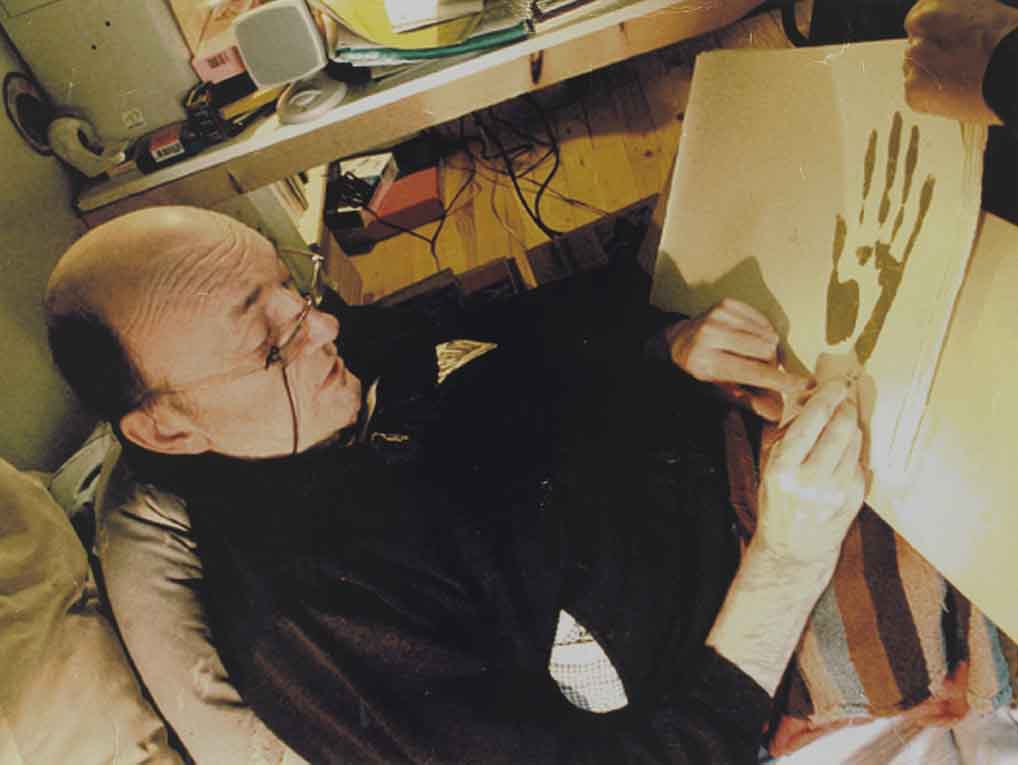 Ralph Rumney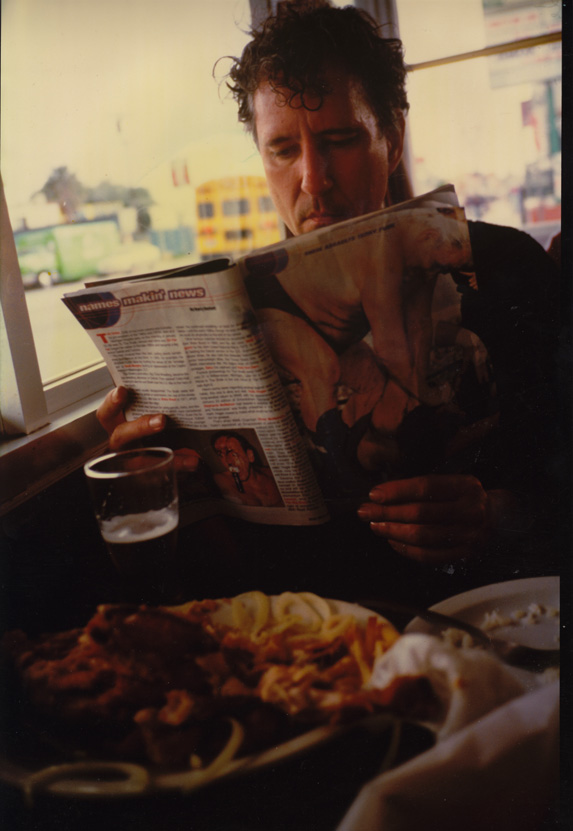 Raymond Pettibon, Los Angeles, 2003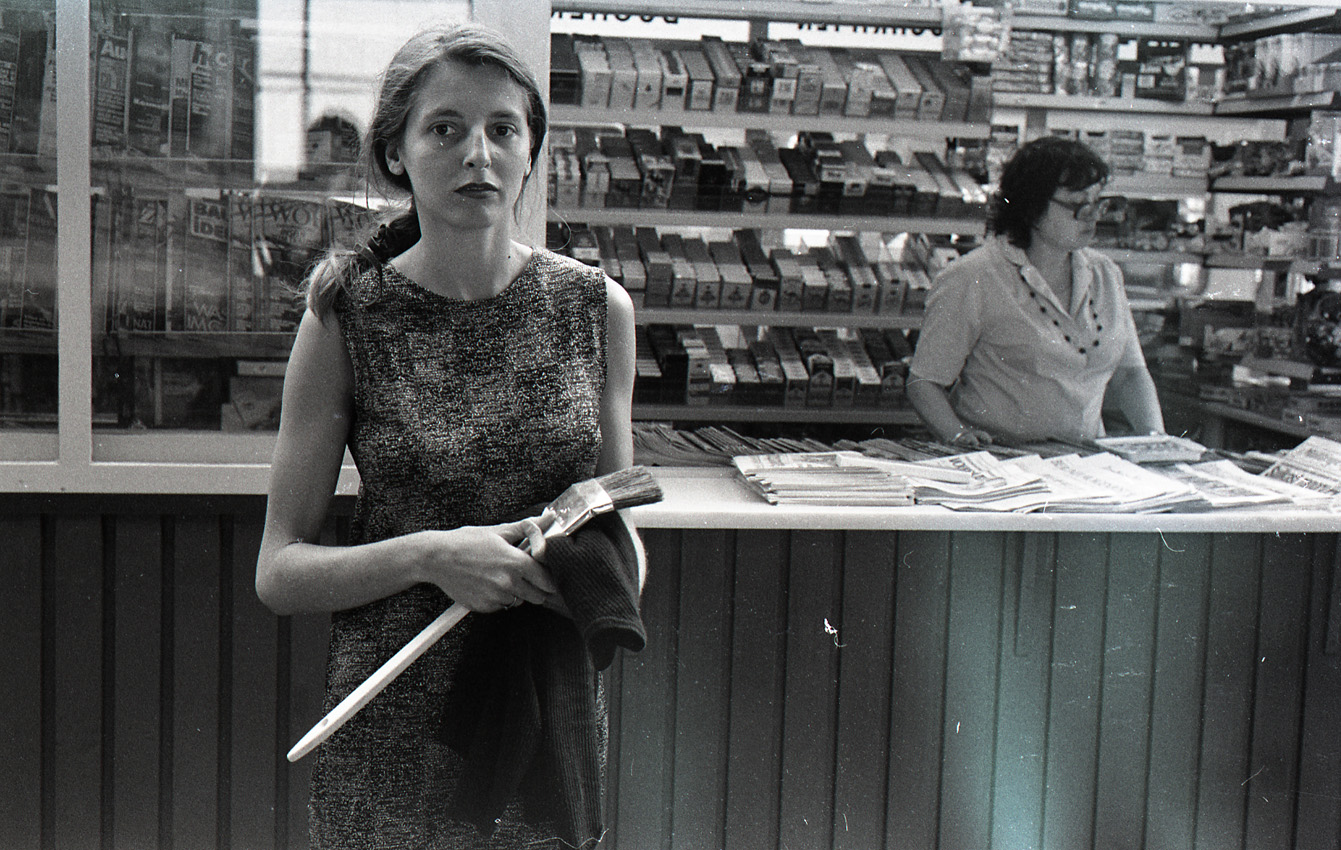 Veronique Bourgoin